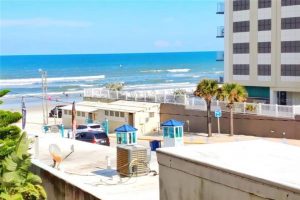 The 3 P's of Success – Patience
We closed on August 20, 2015 (another stroke of good luck as this was my Mom's birthday) and we looked forward to our visit in September to actually see our unit, start to make some changes and attend our first HOA Meeting.
We stumbled in to town late at night only to be told our" side of the building" was down for repairs and any access was denied. We stood dumbfounded and would soon learn the nightmare was about to begin. We soon learned at the HOA meeting, the prior board had stolen hundreds of thousands of dollars and fled the country, the front desk was corrupt, the buildings were falling apart, there were zero reserves and several "Special Assessments" coming down the pike.
What did we get ourselves into? What else could go wrong? I should not have asked that question…. hurricane Matthew, hurricane Irma, building code violations, squatters, scam insurance policies, emergency repairs, corrupt contractors. You name it…it happened! As the weeks turned into months and then years this condo would clearly define us and the real estate trials and tribulations to come…. In comes persistence…
JI and SM